Main content starts here, tab to start navigating
Contact Us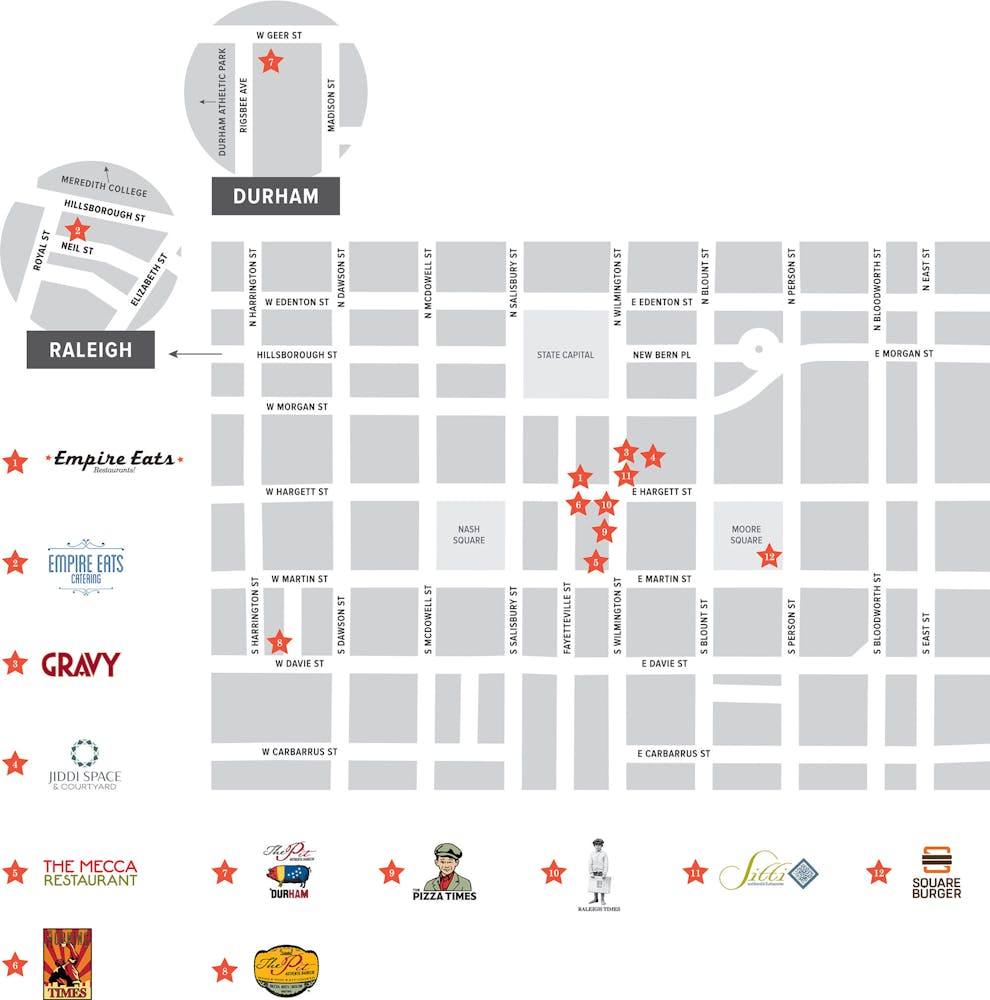 Empire Eats Office
(919) 834-8350
133 Fayetteville Street, 6th Floor
Raleigh, NC 27601
Donations & Sponsorship Inquiries
Submit donation requests using our Donation Request Form.
Media Inquiries
For media requests, please call Samantha at (919) 810-7486 or fill out the contact form below.
Feedback
Have you visited one of our downtown Raleigh restaurants lately? Have an idea you just know we'd love? Can't wait to tell us about your dining experience? We want to hear it all!